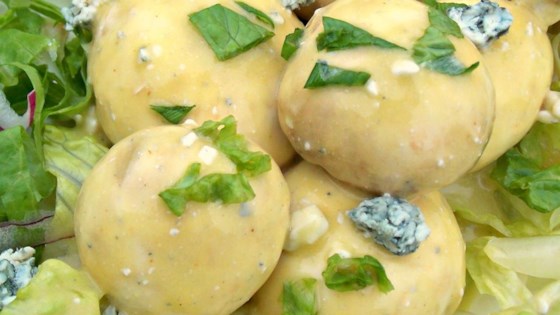 Enjoy a flavorful deviation from your run of the mill lunch time Caesar. 
Ingredients
1 cup vegetable oil
2 tablespoons lemon juice
1/4 cup white wine vinegar
2 cloves garlic, minced
2 teaspoons seasoning salt
1 teaspoon white sugar
1/2 teaspoon dry mustard
hot sauce to taste
Directions
In a medium bowl, mix together the blue cheese, vegetable oil, lemon juice, white wine vinegar, seasoning salt, white sugar, dry mustard and hot sauce. Stir in the mushrooms. Cover and refrigerate 4 to 6 hours before serving.